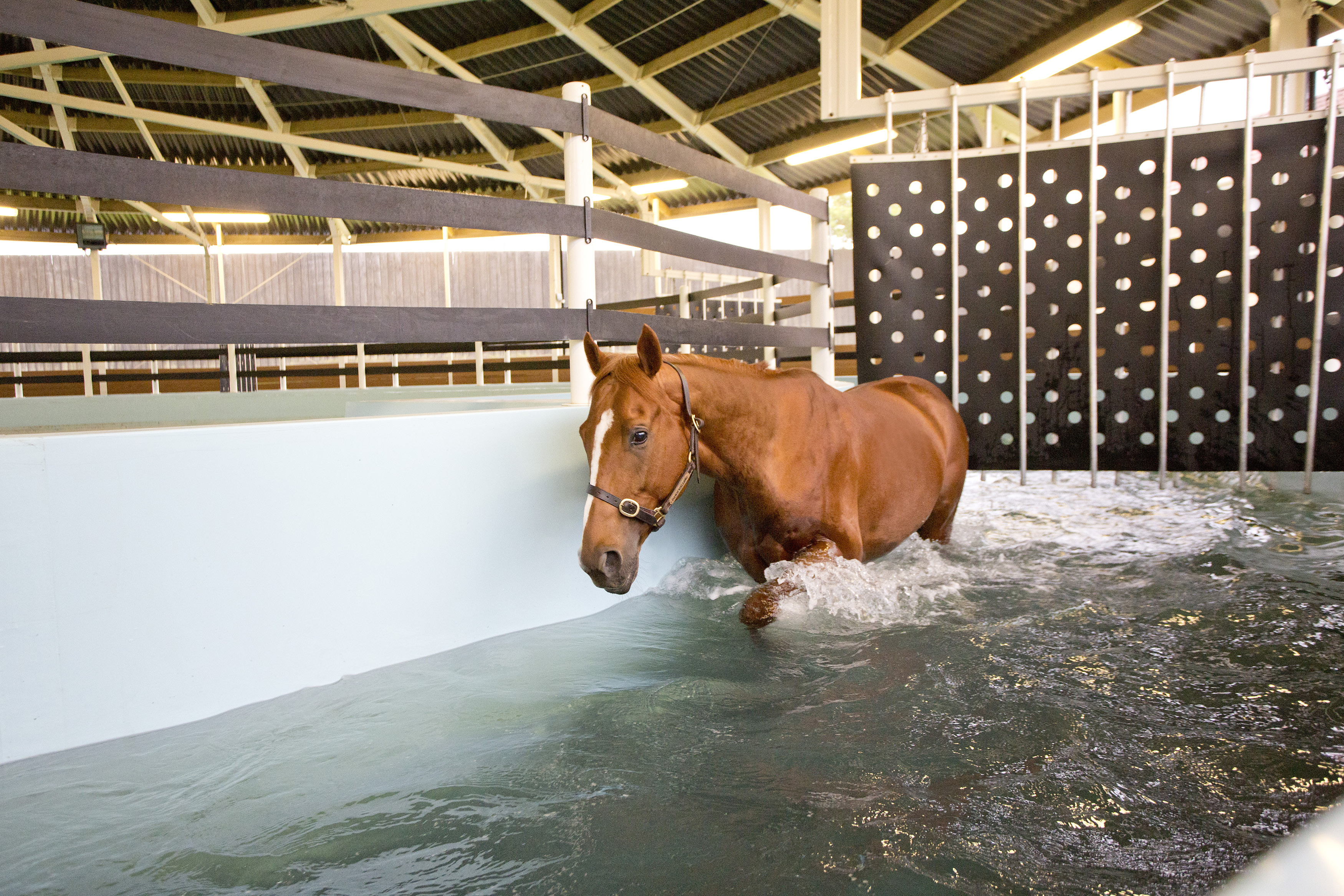 Seawalker® – the brand to look out for if you're in the market for a water walker at your training facility…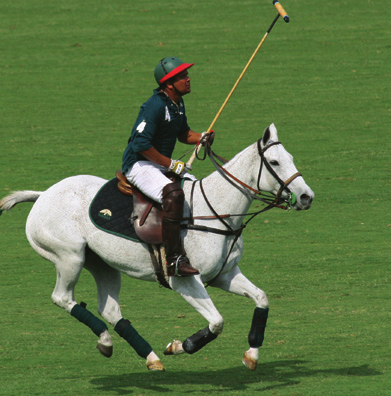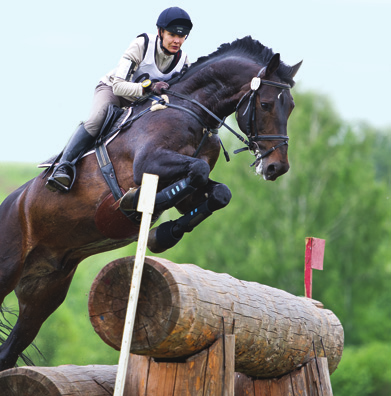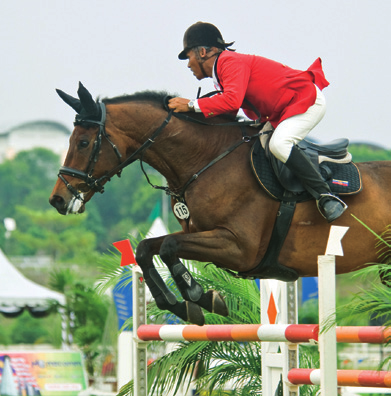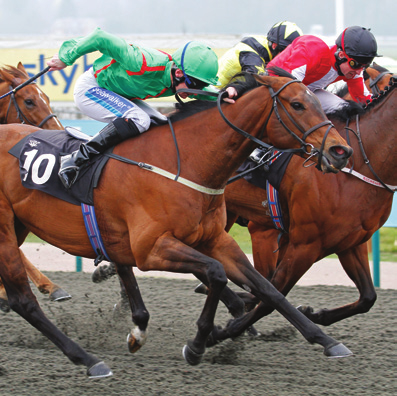 Quite simply, the most sophisticated water walker on the market today. Seawalker® Original offers you an effective training tool which uses chilled saltwater, cleaned and conditioned by an innovative filter and purification system, and adjustable water levels to target relevant muscle groups. The main advantage over a pool is that
a horses move and breathe normally, and develop useful fitness and muscle tone.
Safe, labour saving system
Up to 7 horses can undergo a thorough workout with just one attendant.
Above or below ground
Setting the Seawalker® into the ground provides the ultimate solution but has a notable impact on groundworks cost and the possibilty of leasing the equipment. However, our modular GRP track system can now be set above ground, significantly reducing installation time and cost.
Innovative engineering
Whether it is the filtration, the computer- ised control function or the modular track and buildings (required with the chiller) the Seawalker® is at the forefront of horse waterwalker design and manufacture.
Global installation
Our highly skilled team have completed installations around the world. We work with local contractors to complete projects and ensure after-sales care packages.
Key benefits
• Improves stamina, general fitness and muscle tone
• Perfect for cross training and recruiting new muscle groups
• Builds back muscles and encourages self carriage
• Reduces inflammation, swellings and soreness in joints and tendons
• Enhances healing of superficial cuts and grazes
• Promotes improved blood circulation through the legs
• Works abdominal musculature and strengthens top line
• Increases range of movement and stride length
• Develops core stability
Key features
• Chilled, saltwater option adds even more rehabilitative benefits
• Variable water level to train different muscle groups
• Highly advanced filtration/ purification system to clean water
• NO use of harmful chlorine
• Modular design to simplify installation
• Range of options to suit specific requirements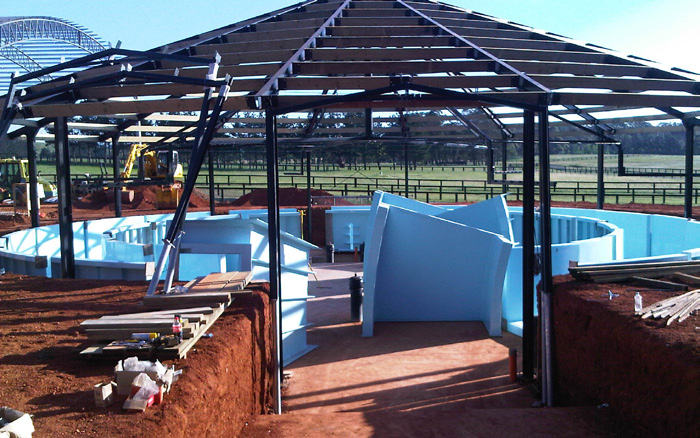 Contact Details
Killahy Equine
Mascot, Sydney 2020
+61 (0) 02 9341 5722
Copyright @ 2019 Killahy Enquire Pty. All rights reserved.